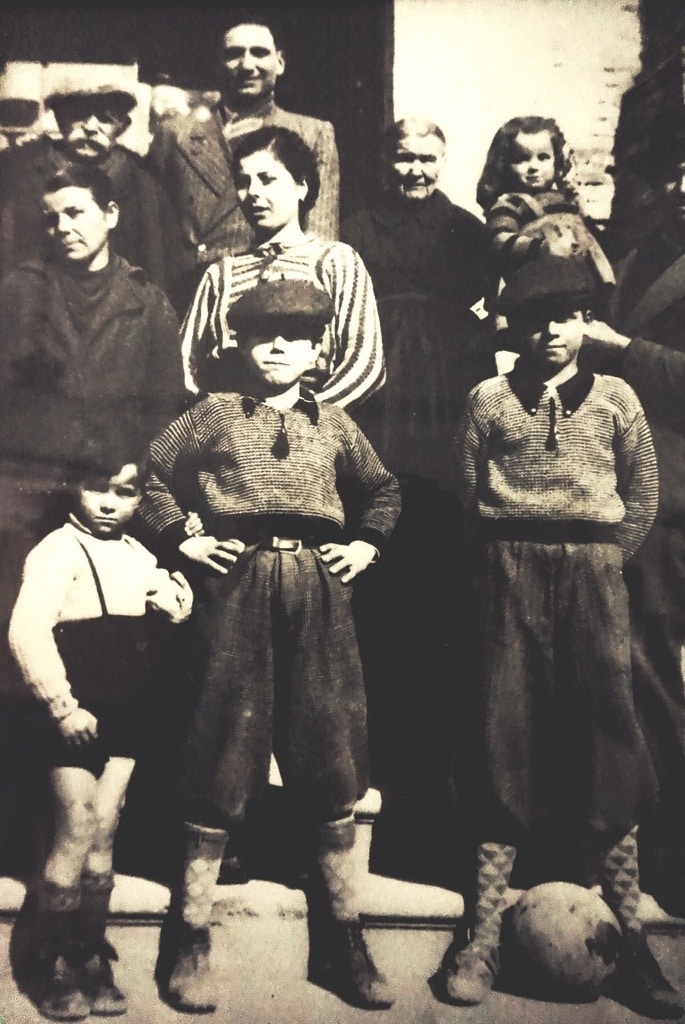 Questi giorni le televisioni ed i giornali sono pieni di commenti sull'ultima tornata elettorale. Assenteismo, ballottaggi, il risultato del Movimento Cinque Stelle e conseguenti equilibri di governo, sono i temi che riempiono i dibattiti.
Penso che la scarsa partecipazione al voto, riconosciuta da tutti, è l'elemento attorno a cui si sviluppano le opinioni e le tesi più disparate. "Le amministrative coinvolgono meno le persone", "Domenica c'era la partita", "Gli italiani sono stufi anche dell'anti-politica", "Le proposte del partito XX non hanno interessato più di tanto".
Il giorno 28 Maggio si è discussa, in Parlamento, la legge sul femminicidio. È une reato odioso perché è un omicidio e nessuna società che si vuole chiamare civile può ammettere o permettere l'uccisione di una persona. Ma è particolarmente odioso perché colpisce persone in quanto donne (mogli, figlie, fidanzate, amanti, etc.). Se consideriamo la sua entità, rispetto al reato corrispondente dove le vittime sono persone in quanto uomini (mariti, figli, fidanzati, amanti, etc.) è evidente la disparità di numero e di frequenza. Questa disparità non è altro che l'espressione di una mentalità non adeguata ad una società civile, di un etica diffusa che evidenzia tutte le sue carenze ed inadeguatezze.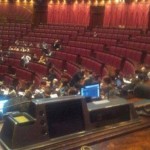 Ho trovato solo sul Corriere della Sera una foto che mostrava l'aula del Parlamento durante la discussione: vuota. Ho cercato la foto su internet, ma ho trovato solo questa, evidentemente scattata da un Parlamentare. È una singolarità dei nostri politici: sebbene le sedute siano pubbliche, non si possono fare delle foto; come nei musei.
Si, perché nei musei si paga il biglietto per vedere le opere esposte, ma il museo si conserva il diritto di riproduzione per fare un po' di soldi con manifesti e merchandising. Ora, detto che non mi sembra ci sia un gran mercato per i poster dei nostri politici e che non vedo molti indossare magliette con le loro foto, non riesco a capire cosa hanno da nascondere dei loro comportamenti o atteggiamenti durante delle sedute pubbliche.
Ma forse si, perché non sentirsi coinvolti in una discussione sul femminicidio è anche questo un comportamento che contribuisce alla povertà d'etica e, in fondo in fondo, se ne vergognano.
Forse è lo stesso motivo per cui gli italiani si rifiutano di votare dei rappresentanti che, a prescindere da vicende giudiziare vere o presunte, dimostrano ininterrottamente mancanza di etica e tradiscono puntualmente anche le minime aspettative.
Suggerirei a tutti i politici ed aspiranti tali, di fare un esame personale sulla propria etica, prima di cercare altrove motivazioni di un assenteismo che, nessuno vuole ammettere, nasce dal disgusto.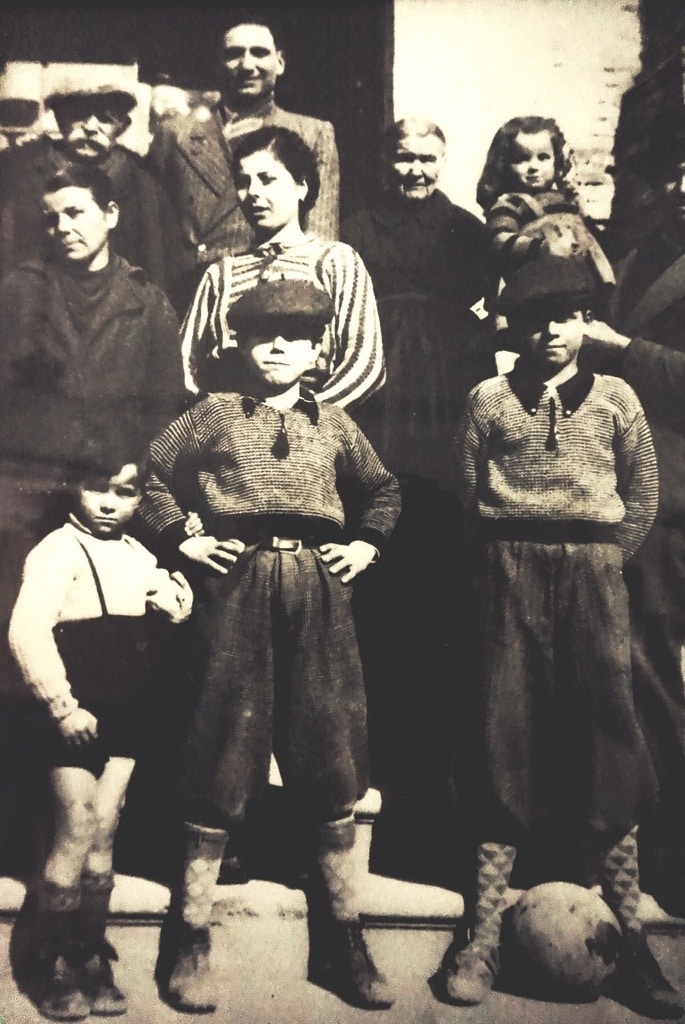 These days, television and newspapers are filled with comments on the last election. Absenteeism, ballots, the outcome of the "Movimento 5 Stelle" and consequent Government balances, are the main topics of the debates.
I think that the lack of participation in the voting, recognized by all, is the element around which opinions and more disparate views are developed . 'The administrative involve fewer people than national', 'On Sunday there was the Roma-Lazio soccer game', 'The italians are also tired of the anti-politics', 'The proposals of the party XX have not interested too much'.
On May 29 we discussed in the House of Parliament, the law on femminicidio on the ratification of the Convention of Istanbul . The "femminicidio" is an odious offens because it is a murder and none of the nations you want to call civil, may allow or permit the killing of a person. But it is particularly odious because it hits people in so far as women (wives, daughters, girlfriends, lovers, etc. ).
If we consider its entity, in relation to the opposite offense, where victims are persons as men (husbands, sons, boyfriends, lovers, etc. ) it is evident the disparity in number and frequency. This disparity is only the expression of a mentality not adequate for a civil society, an ethical widespread that highlights all the weaknesses and inadequacies.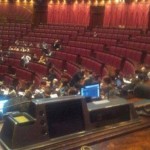 I found only on the Corriere della Sera a photo showing the house of the Parliament during the debate: empty. In internet I found only this photo taken by a member of the Parliament. Because it is a singularity of our politicians: although the meetings are public, you may not make pictures; such as in museums.
Yes, because in the museums, you pay for the ticket to see the exhibited works, but the museum will keep the right to copy and make money with posters and merchandising. Now, said that I do not think that there is a large market for the poster of our politicians and that i don't see many wear shirts with their pictures, i can't understand what they have to hide their behavior or attitudes during the public meetings.
But maybe you are, because it does not feel personally involved in a discussion on femminicidio and also this is a behavior that contributes to poverty of ethics and, in the bottom, they are ashamed.
Maybe it's the same reason why the Italians refuse to vote for representatives who, regardless of real or alleged judicial affairs, continuously demonstrate lack of ethics punctually and betray even the minimal expectations. I would recommend to all politicians and would-be, to make a personal examination on ethics before they look elsewhere for reasons of absenteeism that, nobody wants to admit, comes from disgust.